Organic and fresh products
« Breakfast
like a king...»
A good day starts
with a promising breakfast
We think that a good day at the Burgevin Hotel always starts with a breakfast full of promises, and especially for all tastes!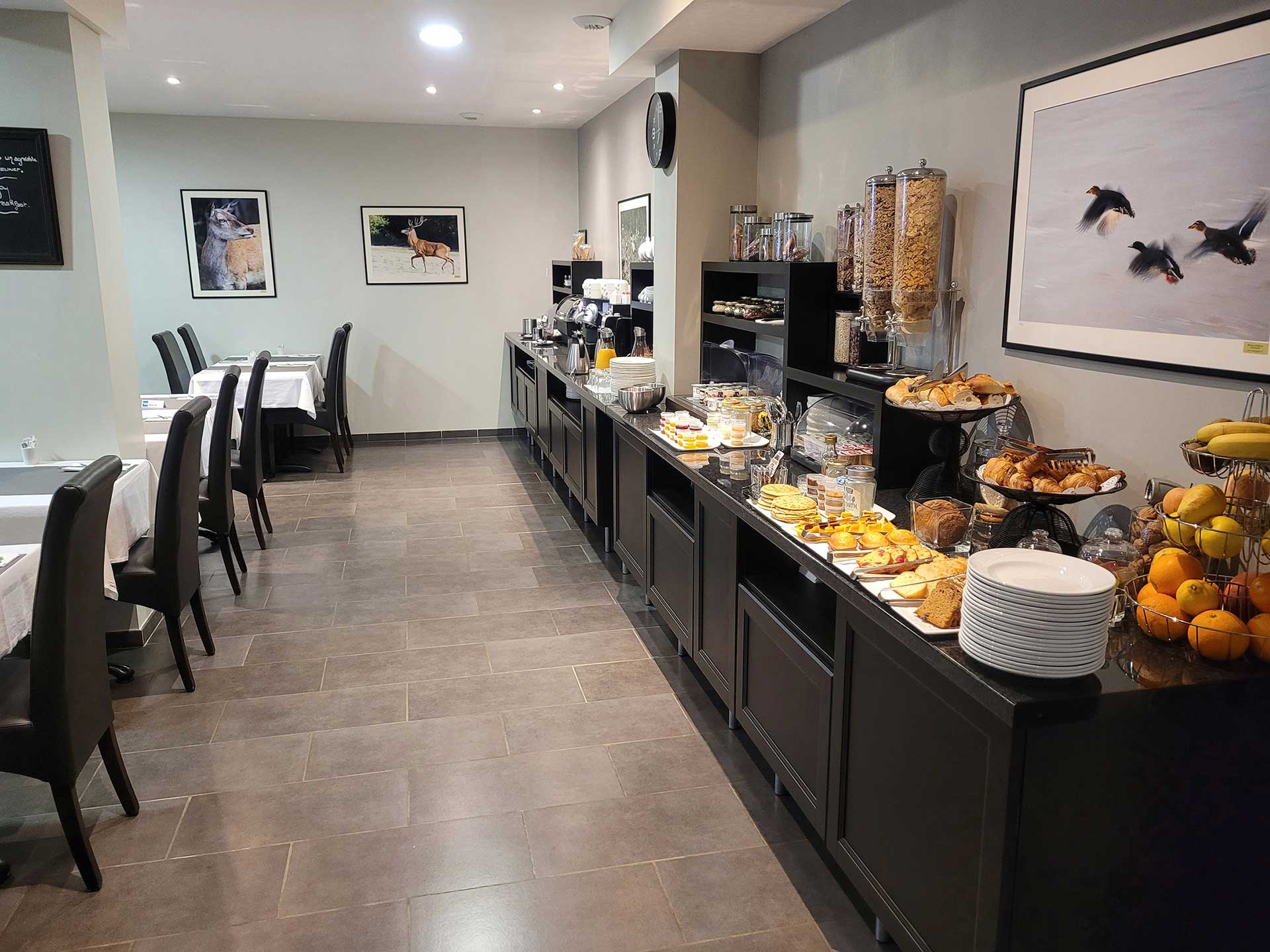 Whether you are attached to your habits, or rather in discovery mode …
the buffet offers a diverse offer, sweet, salty …
hot and / or cold that should satisfy everyone!
You will find specialities, local products in short circuit
(fruits of season, cheeses…), several breads, organic products,
a wide variety of dairy products and cheeses, scrambled eggs, "healthy" products and homemade pastries
in addition to the more traditional pastries…
Lactose-free and gluten-free foods are always present on the buffet.
opening hours of the breakfast buffet
During the week,
the buffet is available from 7:00 am and is cleared by 9:30 am.
On weekends and holidays,
the buffet is available from 8am and is cleared by 10am.
A continental breakfast can be served in your room (from 7:15 a.m. on weekdays and 8:15 a.m. on weekends until 10:00 a.m.), only upon reservation the day before, at the rate of 20 € per person.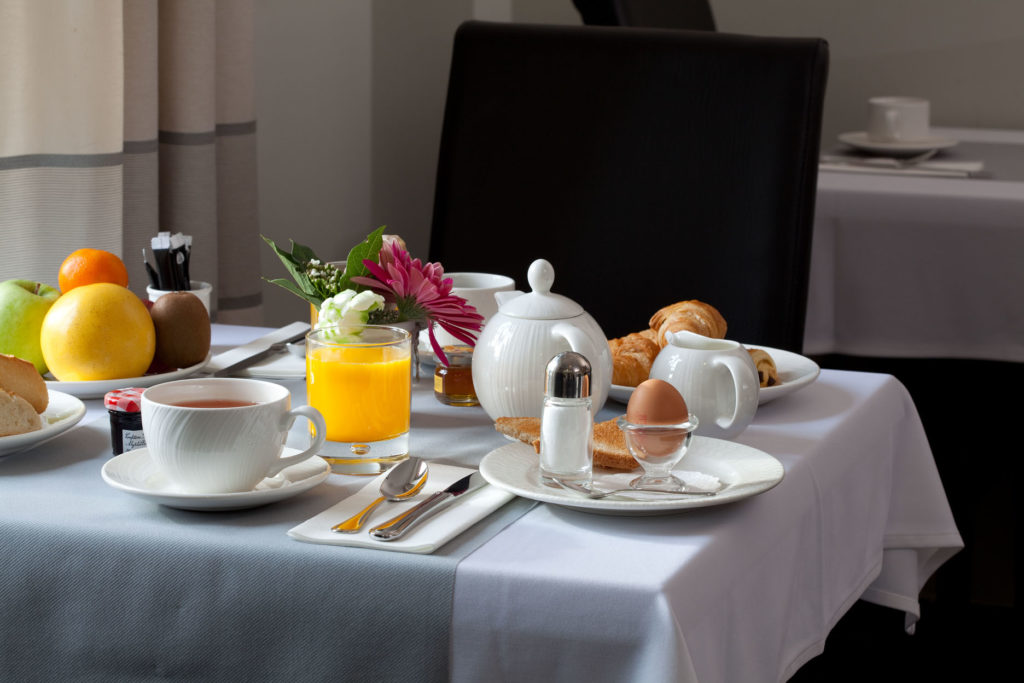 Children (under 12 years old)

9 €

Children (under 2)

gratuit